I am so excited about this post because I think the resources I am going to share are simply amazing! Several other fabulous bloggers have already mentioned these tech tools, but I promise they are worth mentioning again.
Awhile back I posted a video for how to create a classroom website and blog using Weebly For Education. You can check that out here.
I have been slowly adding resources for parents and students. I've entered a few blog posts myself, but hope to have student input soon!
Today I posted a video about rounding numbers. I created the video using the Educreations app on my iPad. With this app I was able to record my voice while I demonstrated the lesson on a virtual whiteboard. The great part is that you don't have to have an iPad to use Educreations. You can use it right online!
Here is a what the screen looks like when you begin creating a lesson online. When you do it through the app it looks like there are a few more options, like entering typed text.
Using your finger or a stylus, you can write whatever you would normally write on your whiteboard during your lesson. I love that I can easily change colors, insert typed text, and clear the screen quickly to make more room on the "board".
Here is a screenshot from the end of my lesson on rounding.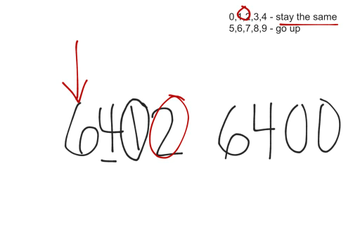 The best part is that I can email this video to parents, share it on Facebook or Twitter, or embed it in a blog, like I did on my Weebly site.
It's too late now, but first thing in the morning I'll be using remind101 (if you're not familiar with remind101, you need to head over to Mrs. Stanford's blog and check out her video tutorial) to quickly let parents know to check the blog and watch the video on rounding. Now all of my parents will know how to help their child at home, and students can have a quick refresher if they need it. How great is that!