I cannot tell you how enriching it has been to be a part of this online teaching community. Everyone that I have "met" has been so generous with their time, resources, and knowledge. So a HUGE thank you is in order to all of you who have helped me reach this amazing point...100 followers!
To celebrate I'm teaming up with some fab gals to offer some great resources in my...
I'll be giving away this set of nameplates and calendar accents.
A Classroom Super Pack from Rebecca at
and a Homophone Match and Patch from Allie at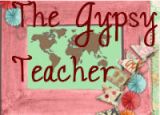 Thank you ladies for your generosity
and willingness to help with the giveaway!
Help show these ladies some love by checking out their blogs and shops and following along. I look forward to reading your comments!
a Rafflecopter giveaway